GREEN FIBER
GreenFiber is the only manufacturer of synthetic fiber and PET STRAP in Romania and the largest European producer of polyester synthetic fiber from 100% recycled PET flakes.
GreenFiber offers high-quality products using the latest technology for textile industry and mainly non-woven sector.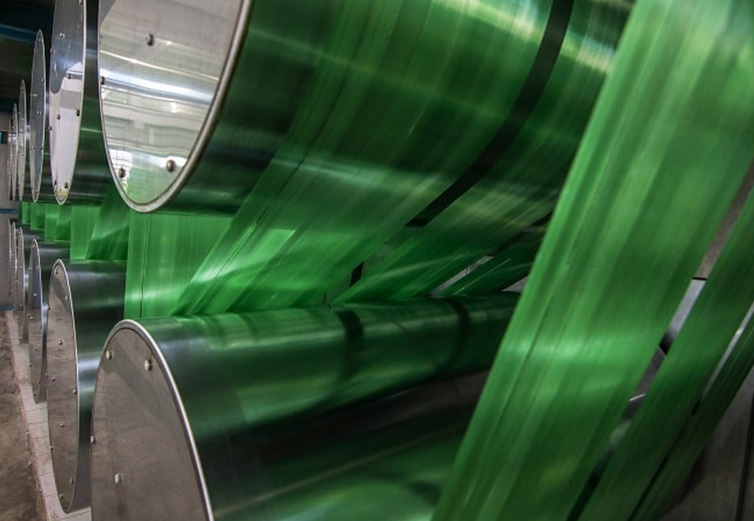 Our products are:
Solid staple fibers in the range of 1.3 - 30 dtex , different colors: white (semi-dull, optical white in two shades, super-white) and colored (natural colors and dope dyed);
Hollow fibers between 6.7-13 dtex, normal and siliconized;
Hollow spiral siliconized (HCS) and non siliconized (including slick type) of 6.7-13 dtex, white or colored;
Polyester Staple Fiber replaces virgin fibers and can provide solutions for a wide range of applications.
Using GreenFiber Polyester Fibers you can get recycled products as follows:
Products for automotive industry
Engineering & construction